Office For Rent – Or When to move Out of your home Office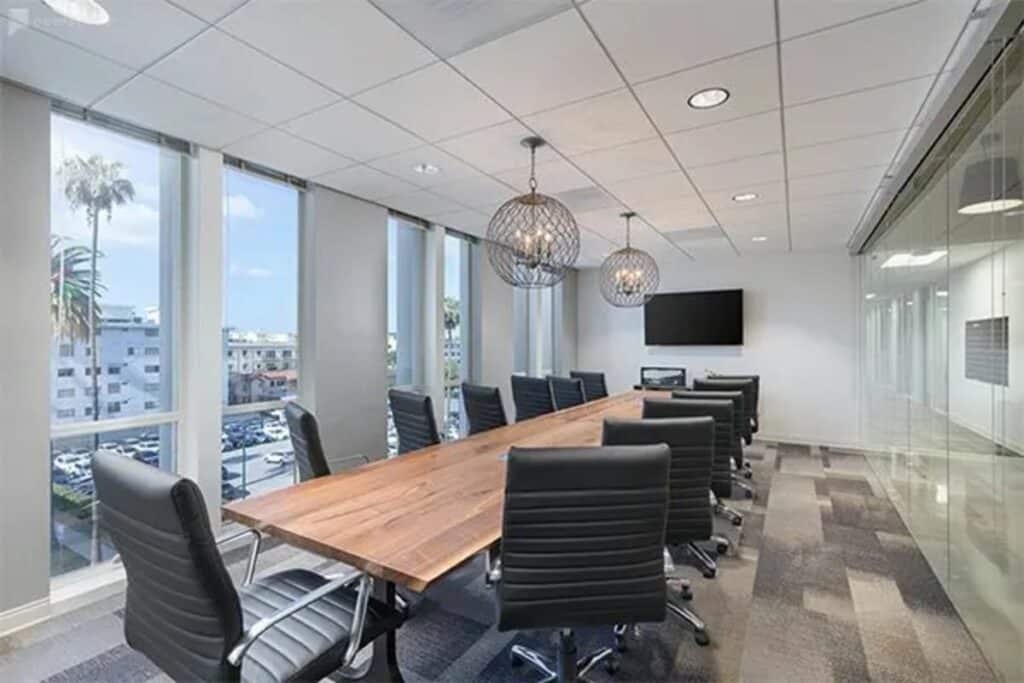 Making the decision to rent a separate office for your business can be difficult for some business owners. If your business is a retail, manufacturing or distribution business this decision may need to be made early on in your start-up. After all you will need a place for people to come to if you are in the business of selling items event space to the public and if you are using large equipment to manufacture a product or need storage space for the products you distribute it's pretty obvious that a home office is not going to work for your business.
But for those who are in a consultant or service type business, the solution might not be so clear. The question to ask is "Will I need a space to meet my clients? ". If the answer is yes, you will need to decide if you can be creative with a space in your home or do you need to set up a separate office space outside of your home. I have a lawyer client who was able to convert the downstairs of his home into office space while he and his wife occupied the upper floor as personal living space. The kitchen remained on the first floor however the home was designed with the kitchen in back and out of sight of the main area. And their dinning room doubled as a conference room where he could meet with his clients. This seemed to work out well for both business and personal needs.
Most small businesses who are consultants or provide services start by using a spare room, or a corner of a bedroom, living room, etc. Anywhere a computer and desk can reside often is the choice made. The obvious downside of this type of arrangement is that you won't be meeting your clients in this shared space, at least not if you wish to impress them with your professionalism. However there are other reasons a "shared office space" in your home may not work even if the space you have chosen is private and separate from your living space. Unless you live alone it may be difficult to find quiet and uninterrupted time to perform your work. And it is so easy to get distracted – relatives and friends drop by, personal phone calls come in, and of course it's very tempting to work in less than proper business attire. Let's face it, if you have to be at "work" you will set hours to be open and attending to business and you will dress for success.
Now that you have made the decision to go beyond a home office, how do you go about finding one you can afford? There are a few solutions besides the obvious one of leasing and furnishing a space of own. After all this all important step may be more that you can financially afford especially when you are first starting up your business. Look for shared commercial space. These are offices within a building that provide all the necessities for a business at a substantial saving over setting up your own office space. Each arrangement may different, however the most common scenario is one in which telephone and receptionist coverage is provided, your mail is received and handled, a private or shared office is provided with a space for meeting clients and the use of standard office equipment such as a copier and fax machine. Sometimes computers and printers are also provided.
Many of these companies also provide a virtual office arrangement in which you will not have a private office but a meeting area will be available for your use and your phone will be professionally answered and your mail received. Secretarial services are often available as wellContinuous Operation by Tenant: Are there certain hours you are supposed to keep your business open? This usually comes up in retail leases where the landlord wants to make sure all businesses are open during normal business hours. No retail landlord likes the lights being out. It looks like the center isn't doing wellNot all businesses will need office space. Only you can decide what is the best solution for your business. Make a list of all the pros and cons of "home vs non-home" and choose what works best for your business at this time. You may only meet clients at their business or home, and you may have that private and quiet space in your home. It is all about your business, your clients and how you are the most effectiveOne can also rent serviced offices if you find the day to day management of the premises is interfering with the running of your business. It is the responsibility of the building management to handle all maintenance and cleaning services. Additionally, security arrangements are also the responsibility of the building management. Internet connectivity and telephone connections are also part of the facilities that are offered within the rent though you will have to pay for your usage.